"Our school has been shut down following government measures to contain coronavirus. We now study from home using our internal online study platform known as Seven E-learning that is not yet opened to the public.
As a young student developer, I have seen people in the quarter argue about the reality of coronavirus, people on social media circulate wrong information about the pandemic and even journalists and bloggers miss give statistics of the virus in Africa and in the world.
So I took out time one morning to build a curating platform that contains real-time statistics about the coronavirus in the world per country and also the measures to prevent the contamination of the virus. Since I had many assignments to submit I quickly built from scratch the platform ncovinfo.mpolive in 17 hours.
Some screenshots of NCovinfo.live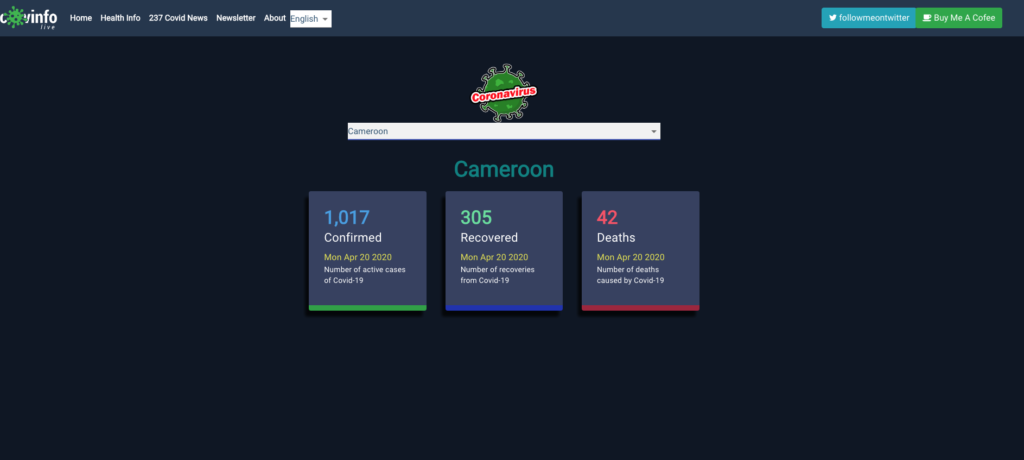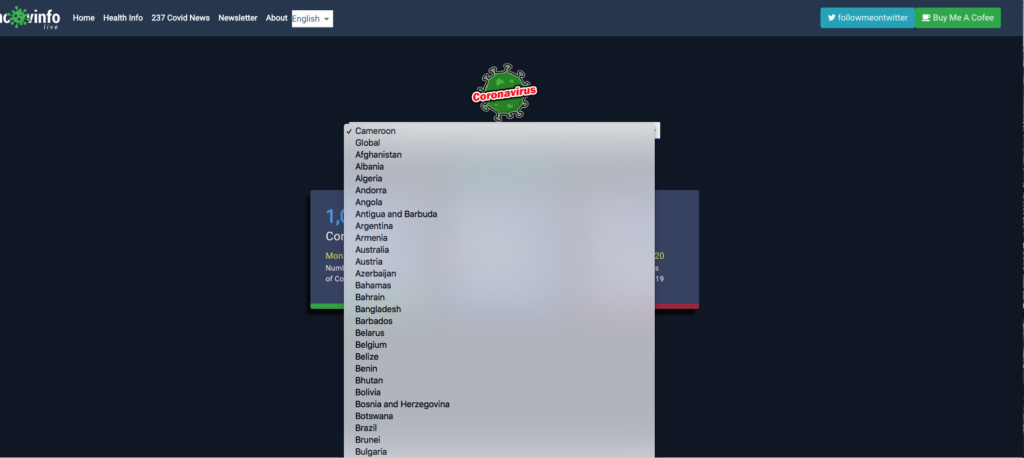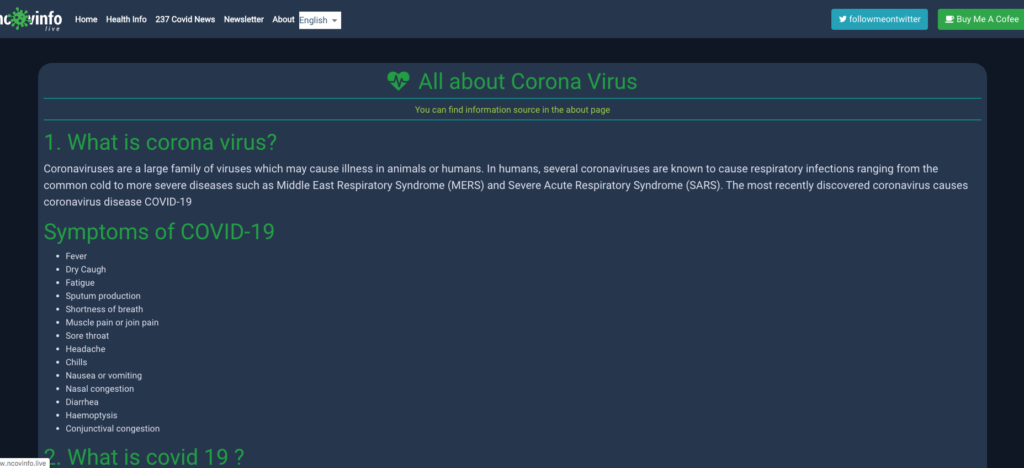 I also went further to brief people on certain controversies surrounding the virus according to facts from trusted sources". Says the developer of ncoinfo.live Awa Donacien.
Donalcien is a full-stack web development student at Seven Advanced Academy which is a well known first-class IT training institute in Douala, Cameroon. Last year, he developed a new way of learning on youtube after complaining that the normal youtube has a lot of distractions when one goes there to study.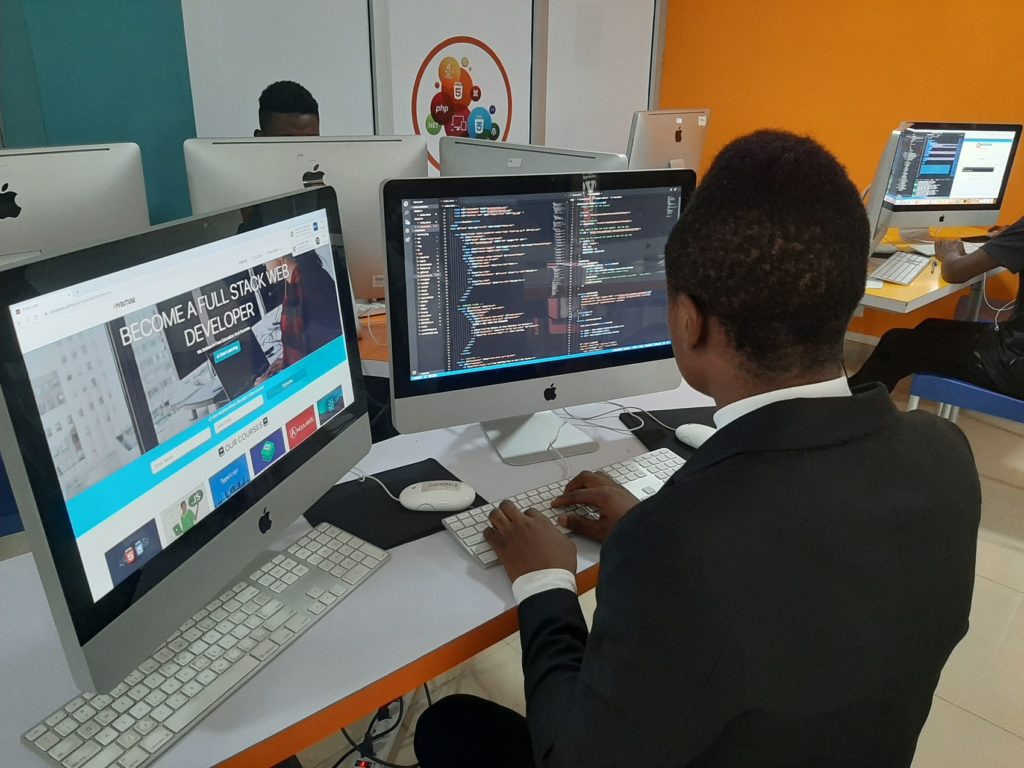 His project 7youtube has been appreciated by many users in Cameroon and was equally commended by engineers in the silicon valley. He plans to make it bigger in the months ahead.
When asked what technologies he used to quickly develop the platform ncovinfo.live the young student developer said: "I used React Js by Facebook, Materia design by Google, Bootstrap, methro api and Firebase by Google"
Awa Donalcien is part of the 15 fully funded scholarship students into Seven Academy in 2019 August badge sponsored by Sunshine Africa Education. We are proud of the work the students are putting in within 6 months of training.